.
.
Any Questions...
Call 631-807-1373
Flying Lesson - Gift Certificates

"The BEST first-time flying lesson on Long Island!"
Read our Wonderful Reviews
Google+
and
Facebook
!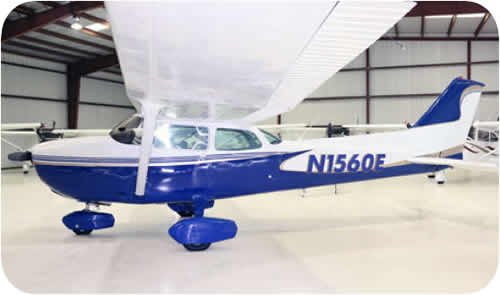 The Most Recently Upgraded Plane in our Fleet!
Ready for 2020 as of May 2017!
Why Take an Introductory Lesson with us?

•

Many thousands of logged flight hours with a PERFECT SAFETY RECORD!

•

You will get to FLY THE PLANE ON THE FIRST LESSON!

•

The price you see is what you pay! ABSOLUTELY NO HIDDEN FEES OR SURPRISES!

•

Our lessons are geared toward first-time flyers.
There is no need to prepare anything prior to scheduling your first lesson.
We will guide you every step of the way, and you will be smiling the whole time!

•

We fly 7 days a week - ALL Year Long - Anytime it will be fun and safe!

•

Buy directly from us… Schedule directly with us… No 3rd parties involved!

•

No-Risk Guarantee - Full Refunds within 45 days for ANY reason!

•

Our Gift Certificates do not expire!

•

Our training aircraft are Very Well Maintained and easy to Fly!

•

All of our instructors are professional FAA certified pilots!
After your lesson is complete - Extra benefits include:

•

Free Official Pilot's Logbook - We can actually log your introductory lesson, and it will count toward the time required to earn your Pilot's Certificate!

•

Free 6-month subscription to Flight Training Magazine.
Order Online In a Few simple steps:

•

Decide which lesson is right for you...

•

Fill out the required information - person flying, your name & contact info, etc.

•

Pay online with your credit card.

•

After you complete the order online, payment confirmation and the gift certificate will be emailed to you. After you have received this, the person that will be flying, can call and schedule the flying lesson!
Answers to Other Frequently Asked Questions:

•

You do not have to prepare anything or bring anything for your first flight.

•

We fly out of Long Island's MacArthur Airport - Right in the heart of Long Island - Easy access from New York City!

•

If you are not a US citizen, we have been approved by the TSA to instruct foreign students.

•

If you have any questions, call (631) 807-1373, and speak with Ben or David!
Introductory Flying Lesson
YES, YOU WILL FLY THE PLANE!
Come spend an hour with one of our FAA Certified Instructors. This lesson is ideal for someone that has always been curious about flying, or as a unique gift idea.

Of the hour-long lesson, you will spend 30-40 minutes in the plane. You will sit in the pilot's seat and actually manipulate the controls as you soar through the air! You will get to try each of the basic flight maneuvers - climbs, descents, turns, and straight & level flight. After the flight, you will get to taxi the airplane back to the ramp.

Get Ready - once you've experienced the freedom of flight we're pretty sure you'll be hooked for life!

After your lesson, you will be eligible to receive a free six-month subscription to Flight Training Magazine
Extended Intro Flying Lesson
YES, YOU WILL FLY THE PLANE!
You should plan on spending two hours with us when you come out for this lesson! Of that time, you will spend up to 1 hour & 15 minutes in the plane!!

When you arrive at the airport, we take you straight to the plane, and we start off with a thorough pre-flight inspection of the aircraft. This pre-flight lesson will also cover the basic aerodynamics of the flight maneuvers you will be working on while up in the air.

When we get up in the air, we actually encourage you to fly as much as you would like! After your instructor demonstrates each of the basic flight maneuvers - climbs, turns, descents, and straight & level flight - it will be your turn to try!

After your flight, your instructor will be available for a post-flight briefing to answer questions about learning to fly, and to set you up with free six-month subscription to Flight Training Magazine.
Three-Lesson Starter Package
YOU WILL ACTUALLY FLY THE PLANE ALL 3 LESSONS !!!
You will be flying your first time out to the airport!!! We start you off with our basic introductory lesson to get your feet wet and give you an idea of what it is like to fly.
After your first flying lesson, you will come back two more times for our extended flying lessons.
You will log at least 2 hours and 40 minutes of flight time that will count towards your overall requirements.
Also, when you buy this three-lesson package, you get the following books FREE, to get you started off right as a student pilot!
• Hard-cover Pilot logbook - so you can log your flight time
• Airplane Flying Handbook - aerodynamics of flying
• Training syllabus - will keep your training focused

These books can be shipped for you to wrap as a gift!
Shipping is FREE!
Feel free to give us a call anytime so we may answer any of your questions!

Call 631-807-1373... ask to speak with Ben or David